Resin vs Tarmac
At SGS Surfacing we design and install driveways in the local area for businesses and private homes, and are proud to be a preferred partner of The Resin Mill.
Depending on your project, needs and budget, it can be difficult to pick between resin or tarmac for your installation. We're always on hand to offer advice and can arrange a site visit for a no-obligation quote.
To help you get started, here is our guide on resin vs tarmac and which might be right for you:
Resin bound
What is resin bound gravel?
Resin bound paving is a mixture of aggregate stones and resin. It is resistant to cracking as it is a flexible material that's good for driveways and how they are used. It is long lasting, low maintenance and aesthetically pleasing, so a popular choice for homeowners.
Why choose resin bound gravel?
Durable material
Create shapes and steps
Free draining properties
Variety of colours
Experiences minimal colour change
It can also be mixed with other materials to create shapes and steps. It can be mixed with things such as stones and bricks. It has free draining properties and at SGS we have a big selection of gravel colours and designs to make your patios, paths and driveways look good.
They can then be laid over stones, blocks and concrete. The resin we use at SGS Surfacing is lighter in colour, which means when laid, minimal colour change will occur meaning the original colour of stones that you picked will be held.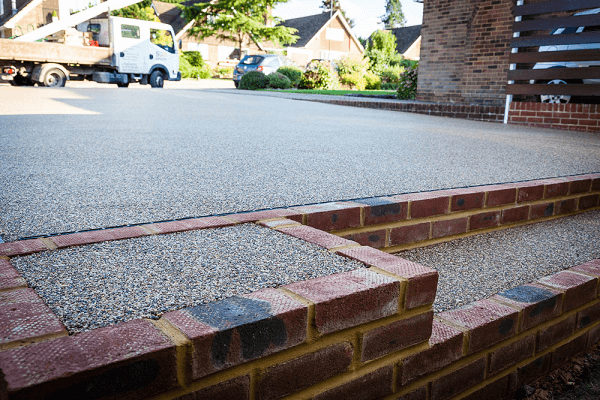 It is a great choice for overlay work, if you don't have a big budget but want to get rid of overworked driveways and give them a fresh look without having to start from scratch. It also has an almost odourless mixture.
Resin bound also makes a nice alternative for pathways and patios instead of tiles and slabs. It provides a smooth surface which is idea for wheelchair users and anyone with mobility issues as there are no changes in the surfaces, such as the movements you get on surfaces with cobbles and stones.
What is tarmac?
Tarmac is a popular material used for surfacing that's made from tar mixed with broken stones. It has a wide range of uses and is typically chosen for large areas where a lot of the material is needed as it can be a lot cheaper than comparable alternatives. It is mainly used for roads as it is very hard wearing and long lasting and also a smooth surface. It also has has grip in most weather conditions. A tarmacked surface is also ideal for wheelchairs and prams to easily move over.
Why choose tarmac?
Hard lasting material
Cost-effective
Quick to install
Multiple colours available
It can be mixed with block paving to break up the harsh darkness of just tarmac on its own. This could be done as a boarder or done in blocks throughout the tarmac, whatever suits you and your style and needs. Tarmac is a relatively quick procedure. This is because it can be laid over old bases and it is often installed within the space of a day and so your driveway would be out of action of less time.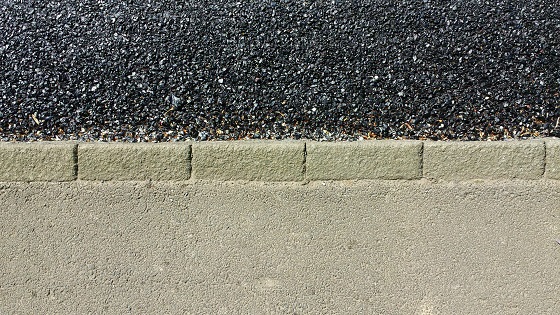 Because tarmac is durable and mainly used for places with heavy use, not many people use it for pathways due to it not being as aesthetically pleasing. However, tarmac can be installed in different colours to match the design of your house or area around where you are tarmacking.
For more information on the different types of tarmac that we have available, please call us on 07710391625.
Give us a call
We offer free, no obligation quotations on all of our landscaping services. If you would like to find out how we can help you transform your space and enhance your home, then get in touch on 01403 581782 and we would be happy to work with you.