Often, your driveway is the first part of your home someone will see when visiting and it has the power to make a big first impression. Designing and creating a driveway that will complement your existing home and is aesthetically pleasing can actually improve the value of your home.
Using our expertise, we have put together some of our top tips for designing your new driveway and gathered some of the top inspiration for useful and attractive driveways.
Top tips for designing the perfect driveway
1. Use high-quality materials
Using high-quality materials is one of the most important things to do when choosing the right design and style for your driveway.
High quality and durable materials will last far longer and as driveways house heavy cars and tend to get a lot of traffic day-to-day, investing in better materials will save you in the long run.
2. Consider your surroundings
Think about the design and style of the outside of your home, as well as any plants and trees you may have and make sure what you choose complements the colours and style of what is already there.
You should also consider getting any existing greenery landscaped so that it matches in and looks good with your new driveway, rather than spoiling it.
3. Add borders
Borders really are the finishing touch when it comes to driveways. Adding a simple border around the edge or even a small pattern in the middle can really spruce up a driveway and make it look complete.
Driveway inspiration
Below, we have put together some of our top driveway inspiration and why these designs could be the best options for your driveway.
1. Edging
Whilst not everyone will have a driveway this size, this is a good example of how edging and landscaping can make a huge difference. The resin bound gravel surface also perfectly matches with the existing style of the house.
2. Patterns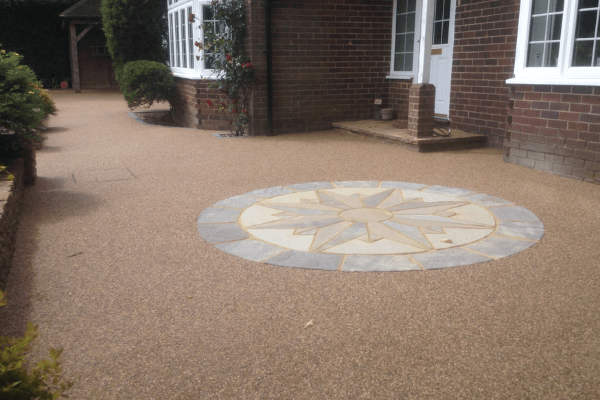 Adding a pattern can really make your home stand out and allow you to create a unique feature point at your home. Mixing materials is also a great way to get an aesthetically pleasing effect and can break up a large expanse of land.
3. Block pavers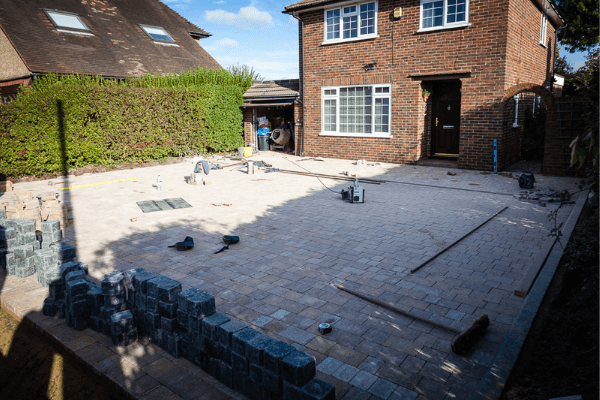 Bricks and block pavers can be laid in a range of styles to create a unique design for your driveway. Whether you have them diagonal, horizontal or vertical, it's easy to create a bespoke design that suits your home.
4. Colour combinations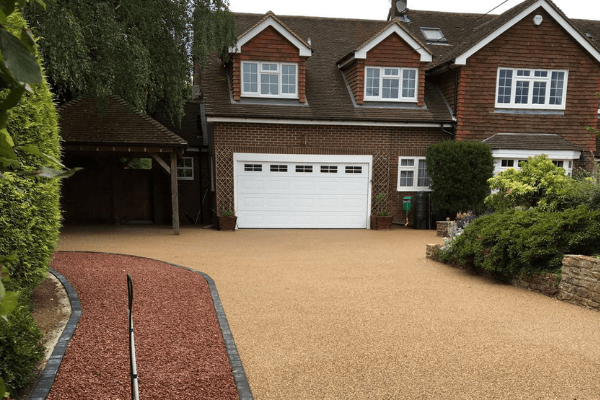 Using different coloured materials to indicate a pathway and a driveway is also a very popular option to consider. This means there is always easy, safe access to your home and you don't need to worry about cars blocking the way to your front door.
View this post on Instagram
Incorporating flower beds to your driveway can really spruce it up and add a lot of colour and texture – perfect for making a positive first impression!
Get in touch
If you would like to speak to our expert team about designing your perfect driveway or would like a free quotation, get in touch with us on 01403 581782 and we would be happy to help.
If you would like to see some more inspiration for your home, take a look at our gallery of work.